Had a quick scan of the forums and didn't see anything written on this issue. Apologies in advance if I missed it.
Anyway, I just completed a 3vs1 map and noticed that the game doesn't re-size units when they move into a team member's country. I had noticed this on Bushido also but the problem was minor there. I'm kicking myself for not giving this more thought when designing Alcatraz...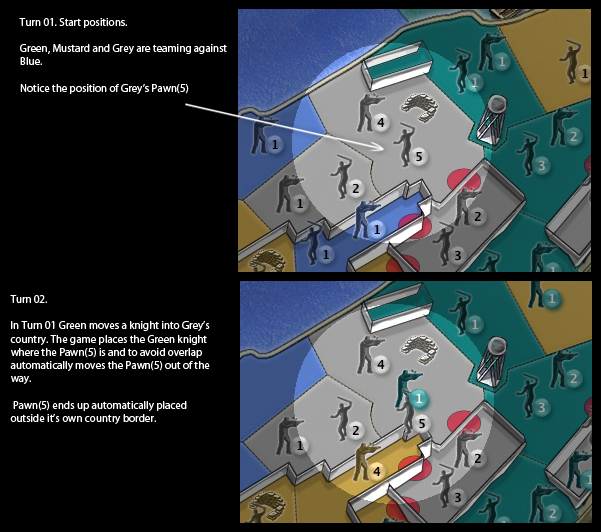 Solution in the short term would be to ditch teaming for this map.
Or... change the way the units are placed...
I had an idea for this;
Any teams units entering a friendly country would shrink and be placed in the same position the mapmaker configured the owner's units to be only with a slight offset. At the end of the turn they will appear layered, with the foreground 'visitor' unit smaller than the owner's unit, and maybe slightly transparent also (this would help keep troops numbers legible)
Here's what I mean in rough visuals.