Keep your monkey's well groomed, your pirates buoyant and your zombies in supply of rancid meat - RMPNZ has returned.
Don't miss the opportunity to try your luck against the Big Brother of RMPNZ, jesterme.
There will be two additions to the rules for this round. Details below.

FULL HOUSE - GAME ON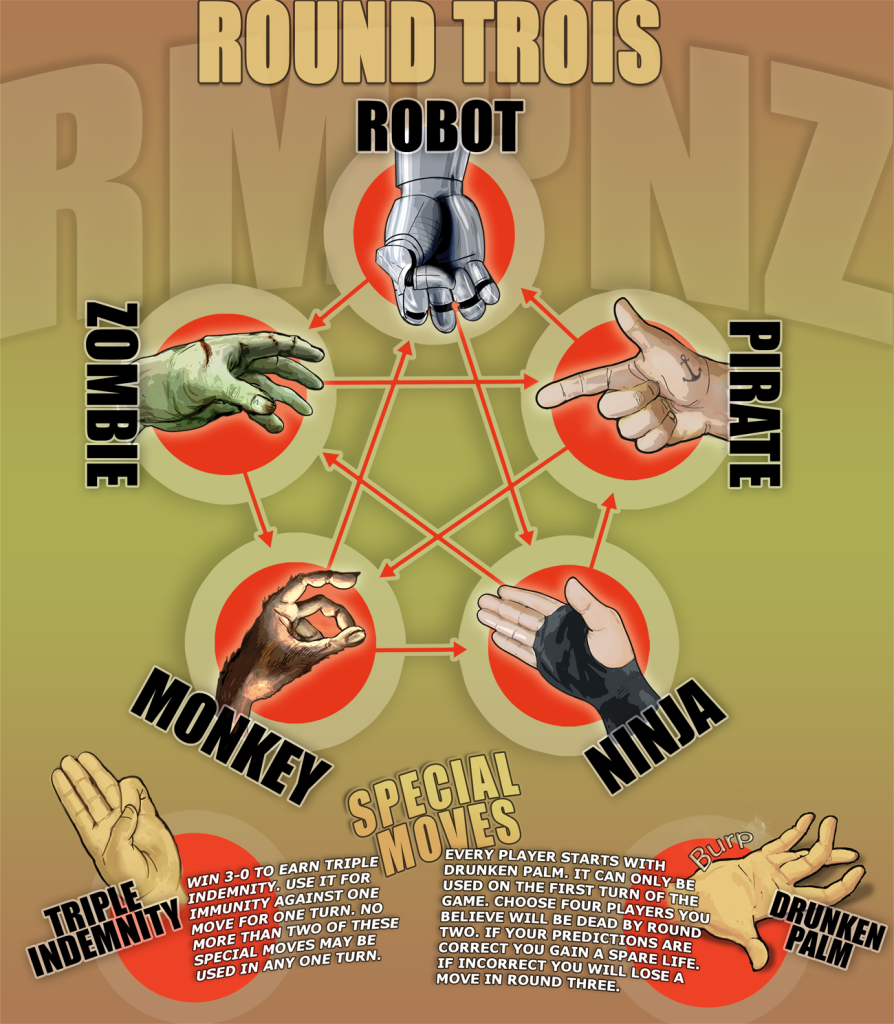 Signed Up:
Kude
Jesterme
Owned
n00less 'Shocker' Cluebie
WhirlPlaid
RandomGuy
TSK
ShockandAwe
Lux Llama
Enzo1997
SunTzu
Mike
*Manimal
heartscoffee
3DA
Lantern
For those who like some shiny - an end of the decade RMPNZ trophy will be awarded to the last hand standing.