Hands Clean?
Alright then, we are ready to go.
Please PM me with your 3 moves. Also, please let me know if the Techno Viking will throw a move for you (specify Techno Viking throws the first, second, or third sign for you - if you choose to have Techno Viking throw for you, there is no need to specify the specific move, just that Techno Viking is throwing it). Also, specify if you are using Chuck Norris to Defend.
Again, the rules:
First, an offensive special move:
One time only
, you may elect to summon the Techno Viking to throw one of your signs for you. Again, this is only one time the entire tournament. I can assure you, Techno Viking knows which sign to throw.
Secondly, a defensive special move:
Chuck Norris will be providing defensive training. Chuck Norris can win any battle, but he will not attack unprovoked.
Once per tournament
, you can summon Chuck Norris to defend against a Techno Viking attack. If your opponent has chosen to summon Techno Viking for any of the 3 thrown signs in a round, and if you have summoned Chuck Norris to help you defend, Chuck wins the contested throw.
In summary, Techno Viking can win any 1 throw for you, but Chuck Norris lies in the weeds to defend you against Techno Viking for all 3 throws any time he is summoned. If you have elected to use Techno Viking, and Chuck Norris is defending, then Chuck Norris wins the contested throw.
Both special moves can only be used one time per tournament.
Almost forgot: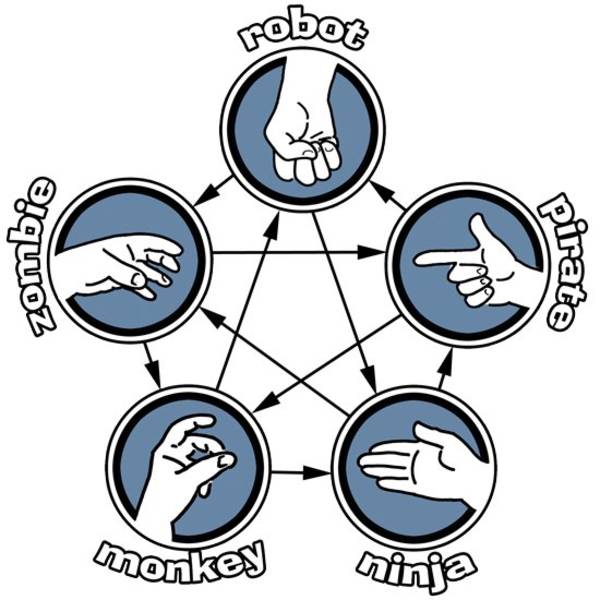 Good Luck Lux Friends! Your Shiny Awaits!