Mission Me - creative AR game
March 01, 2019
Mission Me AR app continues to add zest!

Our newest app game Mission Me has gotten another update, to allow iOS users the ability to share Mission Reports to Instagram, and improve the social network sharing behaviours on Android as well.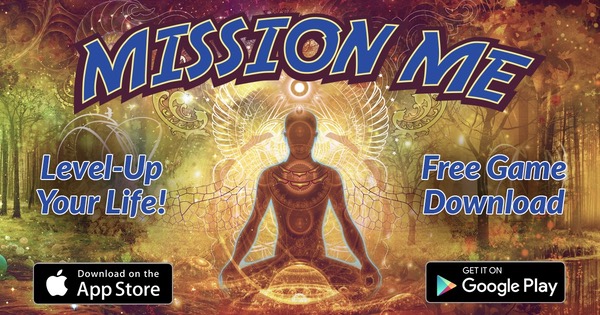 Mission Me is designed to enhance your creativity in real-life. Try it out now, for free!

Testimonials direct from App Store reviews:

"Love the missions. Quirky, interesting & challenges me to be a better human" - Azarethroy

"A surprisingly effective vehicle for self-reflection and growth" - Jubilee86

"This is for motivated people or people who want to get motivated... point is ITS FOR EVERYONE!" - JoelEmbiid69

Download the Mission Me app for free now!

----

Online Lux Delux - Ranking and Rules Restructuring

We have implemented several important changes to the online ranking system for Lux Delux as well as the rules. Notably, the weekly chase is now only in specific curated rooms (named LEONIDAS), while other popular maps (Bio Deux, Classic, Roman Maps) continue to be ranked on monthly ladders.

The Rules for Online Play have been updated to clarify and simplify as well as to call out specific things that are NOT against the rules even though many seem to think they are.

We hope these and future incremental changes will enable progress in recruiting and retaining online players.

Full details on weekly map curation can be found here in the Kings & Castles event forum thread.

----

Retrieve past registrations

All registered Lux Delux and Lux Alliance users can always retrieve past registration codes to play anew. They also come with a key to play on the steam platform!

Retrieve your past registrations and steam keys here.

----

Hope you enjoy our latest game Mission Me,
Dustin Quasar Sacks
Sillysoft Games
---
Kings and Castles
January 23, 2019
Online Lux - Kings & Castles February!


Greetings and Salutations to all Lords and Knightly folk, Sharpen your sword, polish your armor and gird your loins for our online Kings and Castles event in February! There will be a lot of great royal maps, a 'winner picks' option and both weekly and monthly medals. Starting Feb 3...


Key points:
* The weekly rankings chase in February will happen in specific rooms devoted to the Kings and Castles theme.
* Monthly ranked games (Bio Deux, Imperium, Classic) will still be hosted, but will not relate to the weekly ranks.
* There are rooms for preview and practice. Please ask a mod to change a map for you if needed.
* Winner Picks for first 3 weeks.
* Spring will come shortly after the conclusion of this event.

Full details here in the Kings & Castles forum thread.

----

iOS Lux stability improvements

Some iOS users have been having issues running Lux Touch and Lux DLX on their devices (often iPad Airs or iPad Minis) after upgrading to iOS 11.4 or 12.1. It took way longer then expected to track down a fix to these issues, but we've now done it!

Please update your Lux Touch or Lux DLX apps to version 3.24 from the app store for continued world domination fun!

(As of this writing, Lux Touch 3.24 has been approved, however Lux DLX 3.24 is still awaiting Apple's review approval, it should be available within a day or two...)

----

Mission Me for an extra creative life!

Have you tried our latest app game Mission Me yet?

It's designed to help you live a more entertaining real-life!




Testimonials direct from App Store reviews:

"A fun way to break out of your routine and expand your edges" - Tamara W.

"My daughter loves choosing missions for me and completing some of her own" - Krishna C.

Yes, we kept Mission Me family friendly, try it out as a fun way to connect with your kids!

Download the Mission Me app for free now!




----

Mission Me top tweets for January

Mission Me lets you tweet your mission reports! Here are a couple fun ones from this month to share with you: